Primus offers holistic solutions and world-class services for enterprise IT. We specialize in offering the expertise of our highly-qualified consultants from our pool of international and local SAP-certified professionals.We offers one of the best SAP services in Indore & Pune along with other parts of the globe.
Our domain knowledge, along with in-depth SAP consulting experience, is considerable. We have gathered a lot of experience in process consulting and adapting business processes to SAP. We are the perfect amalgamation of talent & technology, the best of both the worlds to deliver world-class service to our esteemed clients.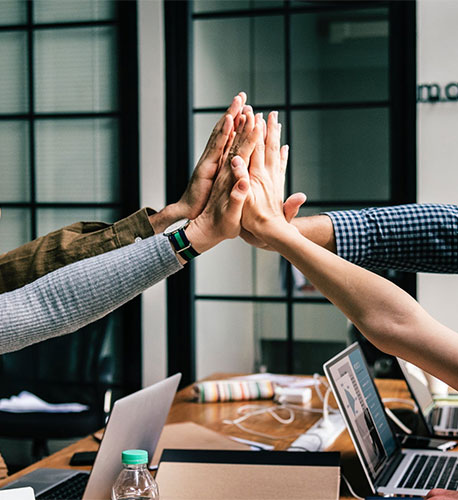 At Primus, We do not believe in following the rules!
Yes, you got it right!
We at Primus do not follow rules. Instead, we believe in making our own rules, trailing a blaze in the technology space with innovative thinking and crafting solutions that exceed client expectations. We set high standards and make the rules for others to follow!
Primus Technology Solutions was established in 2008. We are a technology consulting company that specializes in designing & implementing comprehensive, scalable SAP solutions and services to clients around the world. We are a team of passionate techies who believe in ensuring customer satisfaction by leveraging our expertise in SAP to deliver world-class solutions and services.
Primus is managed by partners with a vast experience in the SAP domain. Our global success is based on a highly expert team of consultants, with a rich experience in every aspect of SAP, be it implementation, support, migration or upgrade.
Our People are Our Biggest Assets
Our team of talented professionals is our biggest strength! We are continuously upgrading our skills while working together in an atmosphere that encourages team spirit. We are up-to-date with the latest in the world of enterprise technology, so that you, our valued customers, get the best from us.
Primus is a Team of Visionaries which brings inspiring ideas to life and goes over and above the call of duty to get the job done. We are driven by our passion and guided by our skills to shape the future of SAP landscape. Our SAP consultants have in-depth experience in SAP implementation with expertise & business intelligence. Primus has become THE destination for exceptional talent from teir-1 companies. Primus is perpetually striving to bring out the best in its team, with an atmosphere that encourages learning and team spirit, with customer satisfaction being the last word.
Primus is a talented team of multi-tier consultants who are diversified as platinum, gold, silver and classic, based on our experience in SAP. Our consultants are SAP solution architects with at least 5+ years of cross module and multifunctional experience. Our consultants are leaders in at least two techno-functional areas. Primus is dedicated to creating a top-notch solution architect out of every member of our team.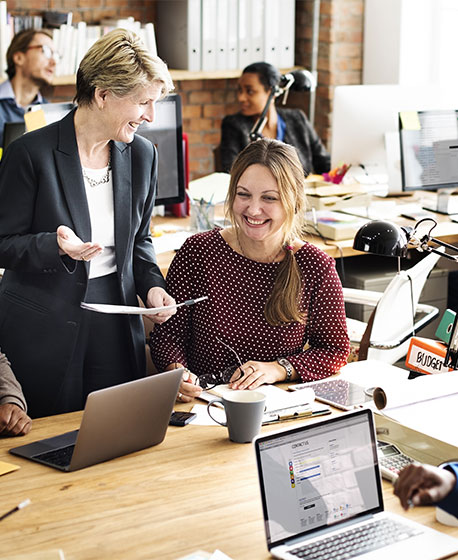 Constantly Innovating and Upgrading Our Knowledge
We at Primus are never satisfied with what we do. In fact, we are constantly asking ourselves, 'What more can we do?'
It is this thirst for knowledge, this hunger for excellence that drives us to constantly upgrade our technical knowledge and stay abreast of the latest developments in the world of SAP. We are quick to adapt the latest technology and think out-of-the-box to innovate and design world-class solutions much to the delight of our customers!
Customer Delight is Our Motto!
We are constantly striving for customer delight by offering a wide spectrum of quality products and IT services that exceed customer expectations! Our customer-centric focus is a result of constantly improving our products, services and processes, developing our professional skill-sets to match global standards. We believe in suggesting the best-fit solutions for your business that meet your budget, but exceed your expectations!
Corporate Social Responsibility
Primus is committed to make the world a better place. We take CSR very seriously, and believe in giving back to society. We strongly believe that a good education is the foundation of being a good citizen. And access to education should not be restricted to the elite few, but should be open to all.
Primus gives considerably to children's education trust, which benefits kids belonging to the most disadvantaged sections of the society. We also sponsor the education expenses of deserving students to encourage them to tap their potential. Primus also provides for the medical needs of the economically-disadvantaged members.