Vision for PRIMUS SAP Solutions Academy
PRIMUS SAP Solutions Academy is leading Authorized SAP Education partner in India involved in providing SAP Solutions trainings to individuals, corporates and to university students under SAP Students Academy Program from three locations in India.
Act as technology learning partner for individuals, institutions and corporates by building value through SAP Education.
Become the most preferred SAP Education provider by offering best learning environment and setting higher benchmark of post training services such as internships, expert led sessions, post-training placement support, and development of a learning journey through regular industry and academia interaction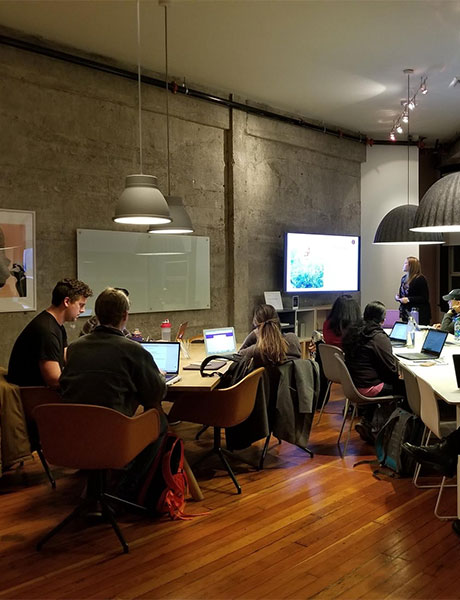 PRIMUS SAP Academy has over 10 years of unmatched industry experience in delivering SAP Education services and believes in providing superior knowledge and expertise to our customers.
Ensuring the highest quality of service delivery, we have trained and certified hundreds of SAP industry aspirants like graduates and postgraduates from engineering, management, accounting students individuals, job seekers and working professionals from all across the industry.
PRIMUS Value Added Programs

Internship for 3 Months – Hands-on exposure during internship through practical workshops for deep understanding of all business scenarios used in the industry.
Presentation to Develop Soft Skills, business presentation skills & interview skills.
Sessions by Industry Experts on expectations key processes and key business requirements
Placement Assistance – One Year Placement Assistance

SAP Trainings are offered in following modes

Instructor – led Training (ILT),
Virtual Learning Classroom (VLC)
On-Line Training (OLT)
Individuals can also attend additional interactive e-learning/classroom/workshop sessions which develops additional skills and makes them ready day one.
SAP products are used by over 12 million people
in more than 120 countries.
In order to maintain a speed with the increasing demand of skilled manpower in SAP consulting, the SAP Ecosystem requires more qualified SAP professionals. SAP offers a wide variety of proficient training courses throughout its network of Authorized Training Partners. These courses have worldwide reliability in the excellence of training and certification.
SAP technology helps clients and partners with growing business requirements to keep up a competitive advantage in the marketplace. It increases operational visibility and enhanced decision making while reducing joblessness and expenses. An asset in the development of SAP skills is a venture in the future development story of the SAP market.
PRIMUS SAP Academy empowers students with global standards of industry exposed practical education in SAP, which not only allows them to be recognized internationally for their merits but also enables them to work on SAP Projects with international clients.
Our innovative pedagogy focuses on practical learning fostered by our trainers of international industry experience who understand global SAP industry practices. Our trainers are recruited on a full-time basis with a state of the art infrastructure and contemporary training facilities, every SAP industry aspirants are given a diverse learning environment.